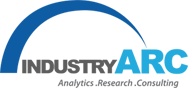 Personal Emergency Response Systems Market
Asia Pacific witnesses highest growth during the forecast period and is expected to reach $1.24 billion by 2023 at a CAGR of 11.54%.
HYDERABAD, TELANGANA, INDIA, June 18, 2018 /EINPresswire.com/ — According to the new market research report by IndustryARC titled "Personal Emergency Response Systems (PERS) Market: By Type (Landline-based PERS, Mobile PERS and Standalone Devices); By End Users (Home-based, Senior Living Facilities and Assisted Living Facilities); By Geography – (2017-2022)", the market is driven by the rising aging population, stringent government regulations, and exciting technological advancements.
Americas held the largest market share in the Personal Emergency Response Systems Market
Americas region holds the largest market share in the Personal Emergency Response Systems Market and is anticipated to reach $1.37 billion by 2023 at a CAGR of 4.20%.China PERS subscription market is estimated to reach revenue of $429.35m by 2022 at a CAGR of 14.91%
Selected Pricing Value Chain Analysis done in the full report
The major players globally provide their personal emergency response systems at a competitive pricing. The general costs that a user bears include price of equipment, monthly subscription, installation fees, and other miscellaneous charges. However, the pricing varies for different end users. The senior care centers get the PERS in bulk, which are then rented to the elderly people in the living centers at a monthly subscription.
IndustryARC estimates that the pricing of PERS Market will decrease for some type of systems that are in the market since a long time, while newer, innovative PERS devices will be in great demand and hence, will show a positive growth in terms of pricing. However, the traditional PERS will not exhibit a significant drop, owing to huge demand of these simple devices among elderly population and people with disabilities.
To access the full report browse the link below
https://industryarc.com/Report/1316/Personal-Emergency-Response-Systems-market
Excerpts on Market Growth Factors
Growing demand for home healthcare devices market is mainly due to aging population and rising healthcare costs worldwide. This will spur the use of PERS systems across the globe as they promise safety and medical security while being affordable and easily accessible.
The market potential is significantly high, though noteworthy number of population above 65 years of age is still not using PERS.
The market has experienced higher growth in the developed regions such as the U.S. and U.K due to more use and awareness of PERS devices among customers.
Although the healthcare spending of government is expected to grow in the coming years, the declining income of seniors is a major deciding factor for the growth of the PERS market.
In spite of availability of many affordable PERS in the market, the necessity to pay monthly subscription fees and lack of medical insurance may greatly affect the sales of these devices.
As the aging population rises, there is a massive burden on young caretakers to provide affordable and reliable home health monitoring tools for the older generation. This is expected to create a significant demand for PERS that will provide timely medical assistance in the time of emergency and keep the caretakers reassured about the older people's safety.
Talk to one of our sales representative about the full report by providing your details in the below link:
https://industryarc.com/support.php?id=1316
Key players of Personal Emergency Response Systems Market:
In the global PERS market, Philips Lifeline, Life Alert Response Inc., Bay Alarm Medical, ConnectAmerica, and Valued Relationships, Inc. are the key players. These companies dominate the PERS market and will continue to do so, owing to their brand reputation and loyal customer base.
Advent of new companies will drive innovations since the key players will strive to maintain their dominant position in the market by investing into R&D, and forming strategic partnerships to drive sales and the overall growth.
In the PERS market, past acquisitions by key players were aimed at expanding into the PERS industry or enhancing their product portfolio. Moreover, many acquisitions were done by security and electronic device companies which were focused on venturing into the personal emergency response market.
Personal Emergency Response System Market Report is segmented as indicated below
Personal Emergency Response System Market By Type:
1.Landline-based Personal Emergency Response System
2.Mobile PERS
Personal Emergency Response Systems Market- By End-Users
1 Home-based Users
2 Senior Living Facilities
3 Assisted Living Facilities
Personal Emergency Response Systems Market – By Geography (Covers 12 + Countries)
Personal Emergency Response Systems Market – By Entropy
Companies Cited/Referenced/Interviewed:
1.Suresafe
2.VRI, Inc;
3.LogicMark LLC
4.Lifestation Inc;
5.Alertone Services LLC
6.Lifeone Medical Alert Services
7.Galaxy Medical Alert Systems
8.Safe Guardian, LLC
9.Medical Guardian, LLC
10.Tunstall Healthcare Group
11.Careline UK Monitoring Limited
12.Mytrex Inc; DBA Rescue Alert Systems
13.Mobile Help Company
14.Greatcall Inc;
15.ADT Corporation
16.Koninklijke Philips N.V. (Lifeline)
Related Reports
A.Augmented and Virtual Reality in Healthcare Market
https://industryarc.com/Report/78/augmented-reality-and-virtual-reality.html
B.Medical Alerts System Market
https://industryarc.com/Report/98/medical-alert-devices-market.html
What can you expect from the report?
The Personal Emergency Response Systems Market is Prepared with the Main Agenda to Cover the following 20 points:
1.Market Size by Product Categories
2.Market trends
3.Manufacturer Landscape
4.Distributor Landscape
5.Pricing Analysis
6.Top 10 End user Analysis
7.Product Benchmarking
8.Product Developments
9.Mergers & Acquisition Analysis
10.Patent Analysis
11.Demand Analysis (By Revenue & Volume)
12.Country level Analysis (15+)
13.Competitor Analysis
14.Market Shares Analysis
15.Value Chain Analysis
16.Supply Chain Analysis
17.Strategic Analysis
18.Current & Future Market Landscape Analysis
19.Opportunity Analysis
20.Revenue and Volume Analysis
To request for a proposal provide your details in the below link:
https://industryarc.com/subscription.php
About IndustryARC:
IndustryARC is a Research and Consulting Firm that publishes more than 500 reports annually, in various industries such as Agriculture, Automotive, Automation & Instrumentation, Chemicals and Materials, Energy and Power, Electronics, Food & Beverages, Information Technology, Life sciences &Healthcare.
IndustryARC primarily focuses on Cutting Edge Technologies and Newer Applications in a Market. Our Custom Research Services are designed to provide insights on the constant flux in the global supply-demand gap of markets. Our strong team of analysts enables us to meet the client research needs at a rapid speed, with a variety of options for your business.
Venkat Reddy
IndustryARC
6145888538
email us here

Source: EIN Presswire